Loss adjusters: avoiding the shortfall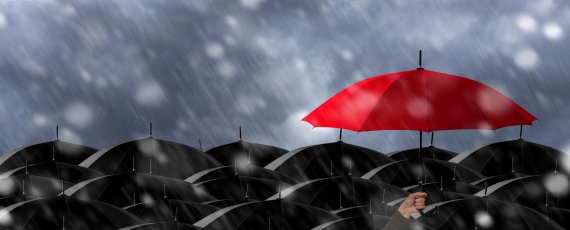 Loss adjusters have made great strides in developing specialty skills and broader services, but the experienced all-round loss adjusters needed to lead large complex claims are in short supply.
When it comes to large complex claims and surge events such as flood, fire and hurricanes, the skills of the loss adjuster come to the fore.
In these two areas, skilled and experienced adjusters provide the vital interface between the policyholder and the insurer.
Their involvement is key to determining the successful outcome of the claim and the quality of the policyholder's experience.
Importantly, loss adjusters provide a 'ground truth' for insurers – an independent and impartial view of the facts.
They also provide a flexible resource when claims volumes surge, such as in a major catastrophe like a storm or earthquake.
"Loss adjusters are as important as ever and even more so as losses become more complex with extended supply chains and the global impact of large claims.
Having an experienced general loss adjuster to manage the plethora of issues that arise in a complex claim is crucial," says Candy Holland, Managing Director of Echelon Claims Consultants, JLT's specialist claims consultancy, and a past President of the Chartered Institute of Loss Adjusters.
Specialist loss adjusters
As business and supply chains have become more complex and global, demand for specialist loss adjusters has grown, explains Benedict Burke, Chief Client Officer, Global Client Development at loss adjuster Crawford. 
Today, many loss adjusters specialise in specific industries, such as aviation, construction or energy, or they have technical expertise in areas like business interruption/ forensic accountancy, cyber, product liability/recall or supply chain disruption.
"The age of only having general loss adjusting in our suite of solutions is long gone. The reality is that we will see more specialty adjusters, capable of understanding the technical elements of a claim on a speciality basis.
"We have some fantastic and highly valued general adjusters, but the knowledge required these days can sometimes be too deep for generalists.
"So we need a healthy blend of talent and capacity across general and specialty loss adjusting," says Burke, who is also a past President of the Chartered Institute of Loss Adjusters.
"Adjusters need to understand the risks for a given sector, including emerging risks like cyber, reputation impact or contingent business interruption.
"New and emerging risks need to be understood by insurers and brokers, and a market created when it comes to claims, they will require specialty knowledge," he says.
To this end, Crawford has been recruiting experts from industry and professional services, as well as building its own specialist capability through aligned training and mentoring.
"We have been developing talent and bringing young adjusters through to the large complex claims arena, and this is working well," says Burke.
Virtual reality
He also highlights how virtual reality is becoming an increasingly prominent component of Crawford's training activities.
"VR capabilities offer up huge training potential. New technologies are allowing us to create virtual incident environments in which less experienced adjusters can get to grips with the challenges of these complex losses in a controlled space.
"They can learn the various technical skills and procedures required, interacting with various components of this virtual loss, before getting hands-on with a real-life major incident."
In addition to developing specialist technical skills, loss adjusting firms have evolved to offer a broader range of services, beyond traditional loss adjusting, explains Burke. Crawford, for example, pro
vides dedicated services for complex claims, catastrophe events and third-party claims management, as well as offering managed repair and on- demand field services. 
Experience gap
The investment in specialist adjusting and broader services is welcome, but there could be unintended consequences for large complex claims, especially as the current generation of experienced loss adjusters retires in coming years.
According to Jonathan Clark, Global Head of Business Solutions Claims at global reinsurer SCOR, there is an emerging shortage of senior general loss adjusters.
"Specialists are vital, but there is still the need for the executive general adjuster role to manage large, complex multi-party claims," he says.
"We do not see the same abundance of seasoned loss adjusters that we saw 20 years ago – it no longer feels like we have the same breadth and depth of loss adjusting experience.
"The industry has recruited more loss adjusters in recent years and there is some great talent in the market, but there is an experience gap, and this is true for claims as a whole," says Jonathan Clark, a chartered loss adjuster and past President of the Chartered Institute of Loss Adjusters.
There are many factors influencing the pipeline of experienced general loss adjusters in the industry.
Margins and resources are under pressure across the industry, while there is a smaller pool of adjusters compared with the past, which limits opportunities for loss adjusters to gain experience.
"The big question is how do we bring on the younger generation of loss adjusters and invest in their career progression?" says Holland.
"My concern is that, with the ever-increasing focus on industry and technical expertise, the need to develop a good cohort of 'all round' general loss adjusters isn't fully recognised or understood.
"The loss adjusting profession must train up-and-coming adjusters in the skills and knowledge required to manage large and complex claims" she says.
A lot of experts have been brought into the sector, which brings valuable technical knowledge and experience.
However, an experienced major loss adjuster, with good communication and project management skills, is essential to lead the claim. Such are in short supply, explains Holland.
"We need loss adjusters that bring the specialists together, take responsibility for the claim as a whole and provide a single point of contact for the policyholder on all aspects of the loss.
"The policyholder shouldn't have to communicate with a whole raft of different experts who may not have knowledge of the wider claim issues outside their own specialism – the policyholder must know who is in charge of managing the claim overall," she says.
Surge events
Natural catastrophe events, such as 2017's hurricanes and floods in the US and Caribbean, are also an area where experience counts.
Loss adjusters are good at mobilizing resources quickly and fielding adjusters for initial visits, but service levels can be challenged by large- scale events, explains Holland.
"There needs to be a partnership between insurers and loss adjusters when it comes to planning resources for surge events.
"My experience of 2017's hurricanes was that loss adjusters often struggled to cope with maintaining service levels when dealing with the volume and complexity of large losses that ensued from these events," says Holland.
Five years ago there were concerns for an impending shortage of loss adjusters, but such fears have subsided as the market has responded and as a younger generation of loss adjusters is now coming through.
However, availability of experienced loss adjusters is being tested by catastrophe events and large complex claims.
Our business is calibrated to reflect projected claims volumes that we anticipate will be outsourced to us and at the price the market is prepared to pay," explains Burke. 
"When surge (following a catastrophic event) occurs, then our advanced planning comes to the fore. Notwithstanding resource ramp-up to meet demand, capacities can be a challenge so we work with our clients in imaginative ways to ensure optimisation.
"This is where our field technology is essential tooling and when we must use our experienced general and specialist adjusters wisely."
"This remains an area where we continue to look for new, innovative solutions," he explains. "We will need our markets to flex and embrace these solutions of course and I am confident that they will."
Career development
The issue is not so much about a shortage of skills, but of gaining experience, explains Holland.
"There are some great young people coming through, but we need to ensure that there is training in place, and that there are opportunities for them to gain experience.
"Complex claims require excellent project management and communication skills – the ability to engage with all the parties, manage expectations and juggle all the aspects of a claim are difficult," she says.
Martin Clark, Head of Claims Property, Energy and Engineering Lines at Zurich Insurance, believes there is scope for the insurance industry to collaborate on developing the next generation of general loss adjusters.
For example, the industry could look to 'cross-pollinate' and make greater use of secondments between insurers, brokers and loss adjusters, in much the same way as lawyers and accountants do.
He also believes that insurers can take part in training workshops, something Zurich has done, while carriers could also appoint talented younger loss adjusters to help build their experience.
"There is a natural tendency to go with tried-and-tested experts," says Clark.
Qualifications also have an important role to play in the career development of loss adjusters, according to Jonathan Clark.
"There is no doubt that we need to do more to value qualifications. It is clear we have to show value and it is good to put our knowledge up for independent inspection and verification.
"When linked to quality mentoring, professional qualifications make for a stronger profession," he says.
Optimisation
Innovative ways of working are also part of the solution to addressing the finite resource of experienced loss adjusters, especially for catastrophe or complex claims.
Burke believes that technology, together with more flexible business models, can improve service delivery and make better use of resources.
For example, Crawford's WeGoLook service combines technology with a 40,000-strong on-demand workforce to carry out low-cost simple site visits and inspections, a job that may once have been carried out by a loss adjuster.
Technology is beginning to help in a number of areas, from first notification of loss through to processing the claim, explains Burke.
Drones assist in assessing losses and mobile apps help notify claims, while online algorithms are being used to calculate business interruption claims.
Crawford is also working with technology start-ups on potential uses for virtual reality, 3D imaging and blockchain.
"Loss adjusters will increasingly have a range of tools in their portfolio that will enable them to more readily share information on a complex claim and deliver a valuable service quickly and efficiently. It's an exciting time to be an adjuster as we continue to innovate," he says.
"The role of the loss adjuster is far from dead. But as an industry we need to look at how we deliver claims service, especially for complex claims and catastrophe events, and that means collaborating more on how we use adjusters.
When a resource is scant, we need to think about how best to use it," says Jonathan Clark.