Providing the right evidence when making a claim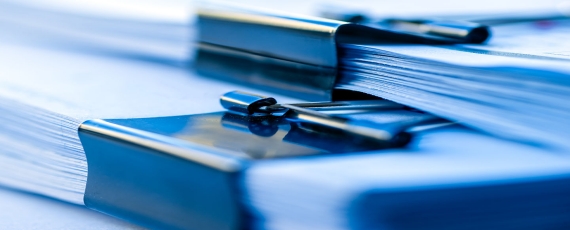 One of the most common reasons companies do not recover what they are entitled to from their insurers is because they underestimate what is required when substantiating a claim.
When it comes to disaster recovery, most large businesses are well prepared and have good plans in place. However, the sheer number of potential risks – from bad weather to man-made disasters such as terrorism – can result in potentially huge insurance claims, particularly business interruption (BI). Lack of preparedness to gather the information needed to present these claims can put companies at risk of not being able to recover the full and proper value.
It would be easy to rationalise that business recovery after a major loss is simply a matter of good risk management and an effective business continuity plan that swings into action, allowing a business to continue trading with minimal impact on the customer. Yet many insureds do not recover what they are entitled to from their insurance claims and one common reason is that they underestimate what is required of them when it comes to substantiating their loss. 
So, how so companies respond to the insurers' drive for greater detail when making a claim? Quite simply, they should ensure they understand how the claims process works and prepare for it. 
In a major claims situation, companies must maintain credibility with the insurance market. They have a contractual obligation to provide information as a condition of the policy. They need to be ready with the right processes in place immediately after a loss.
Forensic detail
When it comes to large claims, insurers and their loss adjusters are paying far greater forensic attention to the loss evaluation process than ever before. Neither do they hesitate to bring on the heavy guns – in addition to loss adjusters; they routinely appoint forensic accountants, lawyers and other industry experts from the outset.
According to the terms of most  insurance policies, the onus is on the policyholder to substantiate their claim, typically providing such books of account and other business books, vouchers, invoices, balance sheets and other documents, proofs, information, explanations and other evidence that the insurer may reasonably require for the purpose of investigating or verifying the claim, together with, if required, a statutory declaration of the truth of the claim and any matters connected with it.
In short, that means insurers will want to substantiate every element of the claim, drilling down into the detailed documentary evidence of time sheets, day-rates and purchase orders. Given the difficulty in locating the relevant department, let alone the people who hold this information in a large company, the scale of the problem becomes clear. But insureds unable to provide this level of detail could find the omission a costly one. Presented with insufficient documentary evidence on a large case, most insurers will apply a heavy discount.
A challenging time
Presenting a large claim is a time when there can be tensions between two important priorities for a company as it struggles to recover from a loss situation. Collating and preparing information for the insurance market after a major loss can consume a significant amount of time and resource - when resources are focused on restoring business operations and maintaining customers.
This is when risk managers and business units need the support of the board, because if they are going to optimise recovery of their losses, they have to produce as much evidence as possible. It's a different perspective to the business operations manager, whose sole purpose is to get the business up and running again. Insurance is not usually on their radar.
Equally important is the need for someone to review each piece of information, to ensure that any commercial, sensitive or unnecessary information is not unwittingly disclosed. Insureds should question whether what they are being asked for is part of a reasonable 'shopping list' of documents required to prove the loss, or something which is not pertinent to the claim. 
Be Prepared
Establishing a procedure to deal with a major loss can help smooth the way to a speedy settlement. 
Knowing who will take charge and who needs to be involved is essential. The person in your organisation who is responsible for the claim should know where and from whom to access crucial information and what resources they need to draw upon to help them handle the claim effectively. The first 24 to 48 hours following an incident can be critical.
Loss adjusters will immediately want to establish the potential size of a loss, using the basis of such estimates (which may include business interruption estimates) throughout the claims process. From that point on a wealth of information will be asked for to substantiate the claim and evidence the loss.
If your policy includes cover for claim preparation, you can consider employing a claims consultant to support your existing resources through the process. 
A clear communications strategy is essential – all information should be routed through a senior person before going to the insurers' experts. This may sound obvious but it plays a vital role in avoiding unnecessary duplication or inaccuracies, which could slow down or hamper the claims process.
The major loss plan should include the following considerations:
Resources – who will you need, how will you access them? 
Do you need specialist, external claim preparation support?
Appoint a major loss team with responsibility to make decisions - who will be in charge?
Immediate response – who does what?
Loss mitigation, interface with the Business and the Business Continuity Plan 
Information – Where in your organisation is the data held that you will need to evidence the claim? who, what, how will you record and capture it? 
Loss quantification and preparation – what is the process? 
Communication and reporting – stakeholders, internal management and external parties
Presentation is key
Having the right evidence to explain and justify your claim is essential. It's not sufficient to provide the adjuster with piles of costs or paperwork. If you don't explain them, the adjusters will draw their own conclusions, which may not be accurate.  Make sure you collect the right information from the outset and collate it in one place, with a good explanation of what the costs are and why they were needed - it's really hard to do this retrospectively if you haven't done it as you go.
How data is presented to insurers and their advisors is key to optimising the recovery of insured losses. Ultimately, if you want to pursue a successful claim, the onus will be on you. 
Be prepared.