Reimagining reinstatement for property claims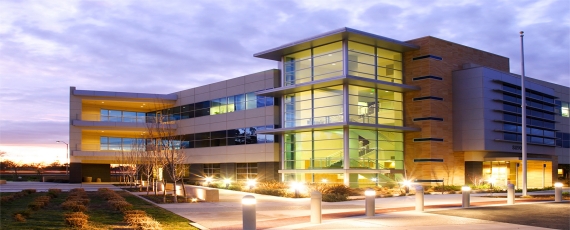 There are many ways to rebuild a business after a fire or a flood, but there are considerations when it comes to reinstatement before settling with the insurer.
No one wants to suffer a major loss. But, if it happens, you don't have to reinstate exactly what was there before. 
In many cases policyholders have used insurance proceeds to rebuild on an alternative site, or turn premises that start off as a temporary solution into a permanent home.
Most standard commercial property insurance is flexible enough to allow the insured to do this. 
Insurance aims to put a business back to where it was before the loss. But policy wordings will allow an insured to "reinstate" in a different manner or on a different site.
Alternative reinstatement opportunities
There are good reasons why a business that has suffered a loss may wish to reinstate on a different basis, explain Ian Fulton and Adrian Brennan, both Partners at Echelon Claims Consultants. 
It may be that an alternative reinstatement is an opportunity to make changes to a business premises or to minimise business interruption.
For example, Brennan recalls a UK business client that suffered flooding twice in six years. On the second time the company decided it was in their long-term interest to relocate to a site outside of the floodplain. 
Echelon also handled a claim where a school urgently needed new premises after a newly built school was destroyed by a fire. Rather than suffer years of disruption, they went about remodelling a nearby vacant school.
Pitfalls of reinstatement
In another claim, reinstatement following a fire at a leased warehouse and production facility proved less than straightforward. Rebuilding the business premises was expected to take two years: six months longer than the insured's maximum indemnity period.
Rather than suffer a six-month uninsured loss, the policyholder decided to lease alternative premises on a permanent basis. 
According to Brennan, the claim highlights a common pitfall with reinstatement claims. "People tend to take an over-optimistic view of how long it takes to reinstate a business. In this claim the insured leased the premises, so the rebuild was in the hands of the landlord, who will often have a different agenda," he says.
In this instance, the landlord wanted to rebuild in a different style, which would have taken longer than a like-for-like build. The demolition of the site was also complex and took four months.
"While it is good that insurers are flexible when it comes to reinstatement, policyholders need to be mindful of the potential issues," advises Fulton, who represented the school in its claim.
For example, relocating to a new site or temporary premises will come with additional costs that may not be covered by insurance. 
In the case of the warehouse fire, the insured had to fund the residual value of the capital expenditure incurred in upgrading the energy supply at the new premises.
And while business interruption cover should fund a temporary workaround, insurers will test the economics of the additional costs incurred in mitigating the loss.
The policyholder can purchase additional increased cost of working cover to recover any uneconomic expenditure incurred.
As noted, insurers will also expect to realise any residual value of assets, such as purchase of temporary equipment.
Paying the price to reinstate
While usually willing to be flexible, insurers will limit their liability to the cost of reinstating at the original site.
In the case of Fulton's school fire claim, the policyholder wanted flexibility over when and how they reinstated, and so sought a cash settlement.
Because there would be no proof of costs incurred, the basis of claim settlement reverted to indemnity, with the insurer seeking a reduced settlement to reflect 'wear and tear' to damaged premises and equipment.
The insurer also felt there was an opportunity to develop the site damaged by fire and sought to reduce the value of the settlement accordingly. Eventually the parties agreed a cash settlement.
"Insurers may be prepared to offer a cash settlement that allows you to relocate or reimagine the business. But if you intend to do something radical then this should be raised as soon as possible," says Brennan.
Fulton agrees: "Reinstatement clauses give insureds considerable flexibility and the opportunity to make changes to their business. But you will need to make decisions quickly and communicate with your adjuster and insurer at all times." 
For further information, please contact Adrian Brennan, Partner at Echelon Claims Consultants on +44 20 7558 3237 or email adrianbrennan@echelonccl.com