Smoother process for handling a large claim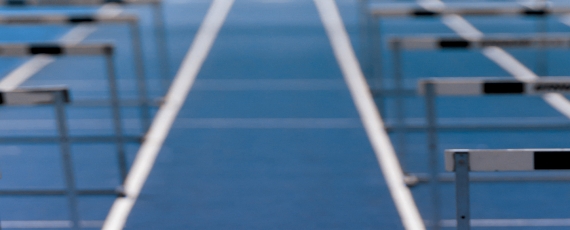 Risk manager surveys regularly highlight concerns over the length of the claims process and delays in payment. So we held a roundtable to discuss the need for better education, communication and wider use of claims protocols.
Insurance only has value if the insured company can make a valid claim and receive payment in full, and in good time. But there is a perception among many risk managers that the claims process takes too long, and payments are often delayed, particularly with business interruption claims.
Part of this perception may be due to a lack of understanding of the complexities of the claims process, says Jonathan Haysom, Head of Specialty Property and Casualty claims and wordings at JLT Specialty. "Some risk managers, even at large organisations, may not have had a big claim before, so it can be an unknown entity for them."
Candy Holland, Managing Director of Echelon Claims Consultants, agrees that there isn't enough knowledge or awareness and, as a result, risk managers may have unrealistic expectations of the claims process. "Every claim goes through the same process – it will be investigated, quantified and validated by insurers before being paid. And you can get hold-ups at any point in that process. We help our clients understand what to expect as well as providing them with hands-on support throughout the claim."
Yet there are also a handful of slow payers in the market. And the experience of a slow payment can affect how risk managers then feel generally about the insurance market. Patrick Harrington, Head of Construction Claims at JLT Specialty, says: "Where risk managers state there is a problem with the market paying claims, it tends to be the odd example of where they have had a painful coverage situation. They may not understand the claims process so it feels long, especially if there are major issues or an investigation."
The bigger the claim, the more closely the insurer is going to look at it, notes Carey Lynn, Head of Financial Lines Group Claims at JLT Specialty. "The claim will need to be escalated to more senior people, the insurer will be under more pressure to go through the wording and make sure that they should be covering it, and sometimes this can take time and frustrate risk managers," she says. "And with risks becoming more global, with different jurisdictions involved and documents in different languages, the process can take longer."
Sometimes insured individuals within the company who have the benefit of the cover may not properly understand exactly what the policy is designed to do as they would not have been involved in the purchasing or negotiation, adds Lynn. "For directors' and officers' liability insurance, for example, there are many individuals in a business that could come forward and claim on that policy, so we might not be dealing with a risk manager but with someone who may never have seen the policy previously and may not understand the intention of the cover."
Claims handling is undoubtedly a major potential area of differentiation for insurers. When risk managers consider insurers for their programmes, a lot want to know what the different insurers' claims service is like, and ask JLT Specialty to rank insurers in terms of different aspects of the claims service, says Lynn, which can influence whether or not they will go with an insurer.
Insurers are trying to differentiate themselves on claims, says Leo Dixon, Chief Operating Officer at Integra Technical Services. "They compete, in the first instance, on price and, when price has gone, insurers differentiate themselves via their claims proposition. In the last two years, in particular, a number of insurers have been either publishing their own claims commitments or signing up to brokers' claims promises, looking to 'raise the bar' in terms of their claims service, which must be good news for the insureds.
Insurers appear to be increasingly aware of the positive opportunity paying claims can present, says Jonathan Blackstaffe, Oil Rig Technical Lead at AIG. "From a reputation point of view, it is much better for us to pay claims, and pay quickly. If there is a problem with a claim, it is my job as an insurer to explain that properly to a client and try to work with them to resolve the situation. It is important when dealing with a complicated issue that the insurer sits with the client to explain the procedure, enable both parties to outline the pressures they face and better understand each other, and try to resolve any issues."
Download Risk Specialist article