Thai floods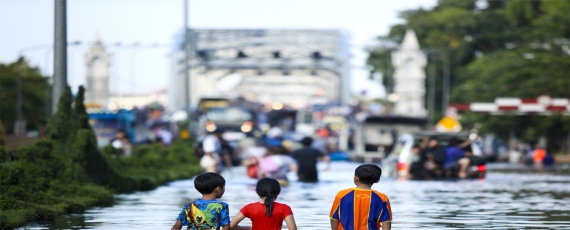 The severe floods in Thailand in 2011 had a devestating impact on the country, leaving over 800 people dead and millions affected. In addition, thousands of businesses were hit by flooding, notably in five mega industrial estates in Bangkok which were flooded to a depth of up to three metres. The companies affected spanned a range of industrial sectors including car manufacturers, hi-tech industries, textile manufacturers, distributors and retailers. 
We have been working with policy holders in Thailand, including property owners, retailers, distribution companies, chemical companies, and suppliers to the IT industry, to help them with the recovery process. This has involved looking at their policy wordings, mapping the claims against the cover that it is available, and managing the claim preparation and presentation process with the client and all other stakeholders to successfully settle the loss. 
As a result of our work in Thailand we have identified a number of key issues around contingent busienss interruption claims and learned some valuable lessons.