The challenges of international claims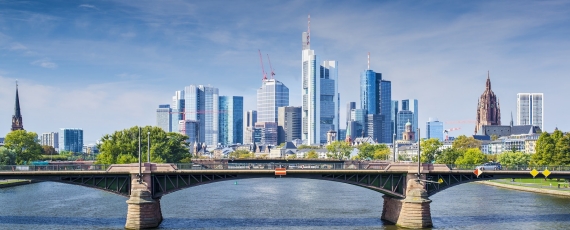 The challenges of dealing with global property and business interruption claims

As Robert Louis Stevenson once wrote, "There are no foreign lands. It is the traveller only who is foreign." For those dealing with claims for losses overseas, it's a good tip to remember.
Large property damage and business interruption claims always have the potential to cause problems, but they are often magnified when the losses are in remote territories, according to Richard Gurney, CEO of JLT Construction.
While businesses taking out global insurance programmes want a consistent experience worldwide, it can be difficult to achieve.
"If you're looking at it just from the perspective of London market practice, you're ignoring the local behaviours that will prevail," he cautions.
"That can lead to some frustration and a lack of expectation alignment."
Particular difficulties can arise in emerging markets. For example, Latin American countries, such as Chile and Peru, continue to develop their own domestic insurance regulation, which can be quite distinct in its requirement from its regional neighbours.
"That can cause an issue where international markets don't understand the requirements and pressure locally that they have to follow in terms of time frames and confirmation of indemnity," says Jonathan Haysom, Head of Claims for Specialty, Property and Casualty at JLT Specialty.
Lack of consistency can complicate claims
Closer to home, though, businesses also come up against differences that can complicate claims.
Candy Holland, Managing Director at Echelon Claims Consultants, and a former President of the Chartered Institute of Loss Adjusters, says difficulties are more common than expected.
"Emerging markets have their own particular challenges, but even in Europe, if you look at claims in France, Germany, Spain or Italy, they are all dealt with differently.
"They all have their own particular legislation and approach," she adds.
To illustrate, Echelon is working on a claim for a client in France, where there may be legal action against a third-party contractor to recover some of the losses.
Under French law, however, the contractor must be given the opportunity to conduct their own investigation from the outset of the claim.
"In this instant the delayed access back onto the site has run to months while the investigation has been taking place.
"This has put pressure on the indemnity period for the business interruption cover."
Differences in customs, culture and market practice
It is not just legal differences, either, but a whole range of issues that can cause complications, from customs, culture and market practice, to practical challenges such as language barriers and different time zones – as well as getting people on site to assess damage.
"For catastrophe losses the difficulties are exacerbated when a whole region is affected," says Sarah Baker, Director of Major and Complex Losses at Crawford & Company Adjusters.
"You have all the complications of overseas claims plus issues with infrastructure disruption and a scarcity of resource globally."
Baker adds that the floods in Thailand earlier in the decade saw thousands of businesses simultaneously looking for services to assess and remediate damage.
The same has been the case with the recent hurricanes in the Caribbean.
The number of parties potentially involved is, itself, also a challenge: local and international loss adjusters, forensic accountants, lawyers and other experts will seek a variety of information but can come to different conclusions about the extent of the policy response.
"They all bring different experience and perspectives and the way they interpret the policy wording can vary from one to the other," says Stephen Agutter, Global Head of Property and Special Risks Claims at AIG.
"It can make it difficult to get the consistency of handling an insured is looking for."
Haysom agrees and says that differences can even arise within the insurance groups: "We've seen a number of claims where there's a disconnect between the head office that wants to do one thing and a local office determined to do its own thing, causing huge friction."
In the worst cases that inconsistency can lead to disputes and litigation.
Claims preparation pays off
There is, though, a significant amount that all stakeholders can do to help claims run smoothly.
At the outset, the insurance needs to be constructed carefully to ensure the master programme – providing international coverage – appropriately augments local policies in place to avoid differences in limits or conditions between different jurisdictions that could lead to gaps in cover.
On claims handling, brokers need to look beyond stated commitments to insurers' actual capabilities and its efforts to embed claims handling disciplines, says Gurney.
"The question is whether those on the ground where the loss occurs are fully aware of the aspiration set out in claims handling protocols established by their head office.
"The procedures should seek to enforce the right handling behaviours and should apply to an insurer's expert supply chain as well as its own claims handlers.
"The most important factor is sufficient attention being paid to establishing robust claims procedures.
"For insurers, putting in place clear, detailed protocols for how claims will be managed should mean most issues can be avoided," says Agutter.
For those insured, too, preparation will pay off, he adds. "Spending time pre-loss on this, is time and money well spent from a client's perspective."
In practice, businesses need to make sure the key points are covered: that their overseas offices are aware of and understand the insurance programme; that procedures for notifications of losses are in place, with timescales that meet the requirements of policies in each territory; and that there are service level agreements and key performance indicators in place for key parties – insurers, brokers, loss adjusters and lawyers.
Communication is key during claims process
Holland also recommends that there is a coordinating loss adjuster in London – or wherever the insurance is placed – as well as the local loss adjuster overseas: "You need someone with an overall responsibility for coordination to make sure that a claim is properly progressed and communication with the risk managers is maintained."
Communication is key, she adds.
Loss scenario planning may be at least part of the answer, says Gurney.
Running a dry run claims exercise involving all the parties who would actually be involved in a real event can be extremely informative. That should reveal how the plan and procedures would work in practice.
"It's never going to be perfect but it's all about smoothing the claims handling process and de-risking it," he says.
"If a major loss occurs, you want the established procedures to click into place, so the client has as little distraction as possible from the task of getting their business back up on its feet again."