The value of an accurate insurance valuation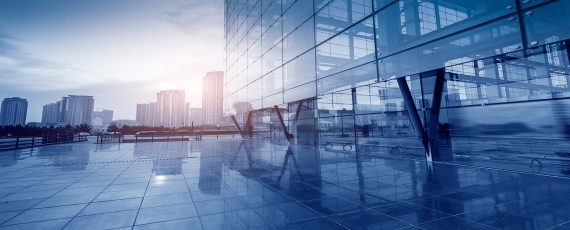 Why a professional insurance valuation is vital in ensuring you have adequate cover for your business.
Whether it's the goods you sell or the services your business uses, everything has a value.
And, just as you'd use your own expertise to determine the price of these items, a professional insurance valuation is key to protecting your business assets.
A professional valuation will help ensure your business is insured for the correct amount. "Having the right level of cover is essential in the event that you make a claim," explains Candy Holland, Managing Director of Echelon Claims Consultants.
"Underestimate the amounts you need to insure for and you will find yourself having to meet some of the costs yourself. This could have a major impact on your business."
Problems on claims arise where the sum insured does not adequately reflect the full replacement value of the assets. In this situation, most policies incorporate an average condition that will apply.
This allows the insurer to reduce the settlement by a percentage equal to the level of underinsurance. Ian Fulton, Claims Consultant at Echelon Claims Consultants, explains: "If a business insures its buildings for £2 million but the actual value is £5 million, the insurer would only be liable for 40 per cent of any loss.
"In the event of a £500,000 partial loss, this equates to an insurance settlement of £200,000."
Most policies allow a little wriggle room by including an 85 per cent average condition, where average is only applied where an asset is insured for less than 85 per cent of its reinstatement value. 
However, even with this, many businesses can still find their sums insured fall very short.
The insurance gap
According to a review into SME insurance claims by the Financial Conduct Authority in 2015, property and business interruption sums insured were inadequate in a significant number of cases. Holland isn't surprised by this.
"Most underinsurance I encounter is not deliberate but many companies don't appreciate what an insurance valuation entails. Without professional guidance, it's very difficult to provide an accurate sum insured," she says.
"Determining the correct rebuild or replacement figure is very complex, especially when you're looking at large commercial premises or a portfolio of buildings."
It's something seen all too frequently by Gareth Williams, Director at specialist valuation company Rushton International. Of the last 20 valuation exercises his firm has completed for SME clients, almost 70 per cent were underinsured.
One of the commonest mistakes he sees is to plump for the book value of the building or asset. "This is the value to the business. However, depreciation is usually factored in so these values can be far too low," he explains.
Another common error is to go for the market value of an asset. Again, this can have very little bearing on the actual reinstatement value required for insurance purposes.
Holland adds: "The market value of a building can be significantly more or less than its rebuild value. It's determined by a very different set of factors."
Reinstatement value judgement
For starters, the reinstatement value needs to include the cost of rebuilding all the constituent parts of a building including, for example, the foundations, hard standings, garages, outbuildings, and walls and fences.
It also needs to include surveyors' and architects' fees and the cost of demolition and debris removal, which can be significant.
Factoring in the potential for costs incurred due to statutory obligations will also have to be taken into consideration.
Holland explains: "We've seen instances where companies have had to fit sprinklers to comply with building regulations when their property was rebuilt. A professional valuer will be aware of these issues and ensure they are reflected in the sums insured."
Determining the correct value for contents can also require specialist knowledge. Again, it's important to insure for replacement rather than for the written down value of the item.
Williams explains: "A business might buy second-hand machinery at a greatly reduced price but, when insuring on a reinstatement basis, they need to insure it for full value.
Similarly, with a large piece of equipment, they would also need to take installation and commissioning costs into account."
Indexation creep
Even where a business starts with an accurate value, it can quickly go awry if it's not closely monitored, with any errors in annual indexation compounded over time.
Often this is due to using the wrong index. For example, although the Retail Price Index is commonly used to factor in inflation, it isn't appropriate when determining property sums insured.
Instead, and dependent on market conditions, a professional valuer will use either the Tender Price Index or the General Building Cost Index as these more accurately reflect the cost of a rebuild.
Similarly, where a business may need to import a replacement item, it's also important to keep an eye on currency exchange rates.
"The Royal Institution of Chartered Surveyors (RICS) recommends a professional valuation is undertaken every three to five years," says Williams.
"It may be necessary to do it more frequently if the business undergoes significant change, such as building an extension or acquiring new machinery."
Misunderstandings can also lead to the wrong value being submitted to an insurer. As an example, a company with an old building that's in a poor state of repair might decide to insure it for less as they'd put something else up in its place if there was a total loss.
Likewise, a business might decide to take out a lower level of cover, arguing that it was unlikely that it would ever have a claim for more than that amount.
In both cases, though, this misunderstanding can leave them significantly out of pocket. Fulton adds: "It may be possible to take out cover on this basis, but you need to arrange it in this way at outset. If you don't, you're underinsured."
Arbitrarily increasing sums insured to reduce the risk of underinsurance can also be damaging. Regardless of the sum insured, where reinstatement is the provision in the policy, the insurer will only pay out on the actual replacement cost.
As a result, having too much cover, known as over insurance, is simply a waste of money.
Insurance cover certainty
The Insurance Act also provides an incentive to get an accurate valuation. Under this, commercial clients have a duty to make a 'fair presentation of risk' to insurers. This involves disclosing all material facts, including information that would lead to a prudent insurer making further enquiries.
Having a professional valuation also enables you to take the benefit of the professional valuer's clause, which can be included in the policy.
This ensures that, where you've had a professional valuation undertaken by a firm regulated by RICS, even if the sum insured isn't accurate, the average condition will not be applied to reduce your claim.
In the final analysis having a professional insurance valuation makes sense, giving you the reassurance that you won't be penalised for underinsurance when you need to make a claim.
Out of pocket
Two days after Christmas, Ian Fulton, Claims Consultant at Echelon Claims Consultants, received a call regarding a manufacturing company in Kent that required assistance with a claim.
"The River Medway had burst its banks over Christmas, flooding one of its sites," he explains. "When I received the policy details, I did think it might be unusual: the sum insured for the buildings was £1 million, which is far too round a number."
When he arrived on site, his concerns proved to be justified. The company had been on the site since 1930 and, over that time, its operations had expanded considerably.
"They had a collection of different buildings, some single storey, others double storey and even an old Nissen hut," says Fulton. "The company had the right level of cover for its contents and stock but I instantly knew the buildings sum insured was way too low."
The company instructed a local surveyor to determine a value. The figure came in at £2.5 million, although we thought it was way too optimistic and didn't stand up to scrutiny.
More significantly, the insurers' loss adjuster had also done the calculations, putting a value of £3.7 million on the buildings.
"On that basis, with just £1 million of cover, the company's buildings would have been only 27 per cent insured," adds Fulton. "On the £0.5 million partial loss they'd suffered, this equated to a payment of just £135,000."
Fulton thought that the £3.7 million figure was high and worked with the loss adjuster to agree a figure of just over £3.1 million, increasing the level of insurance to 32 per cent.
This meant the claims payment was in the region of £160,000. "Although the company ended up having to pay for around two thirds of the property damage loss, we were able to reduce this through our negotiations with the insurer and loss adjuster," adds Fulton.
"There was some wriggle room around definitions of buildings and contents and the loss adjuster and the insurer generally showed a good attitude to the claim, having been impressed by how the insured went about matters, with their own employees coming in over the Christmas break to start the clean-up process and them doing everything possible to reduce the repair works and limit costs.
But it was still a hard way to learn about the importance of having an accurate sum insured."